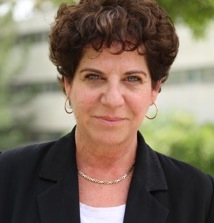 Laura Kam
Laura Kam founded Kam Global strategies after pioneering The Israel Project's work for seven years in China, India, Russia, Europe and on the issue of Iran as Executive Director for Global Affairs. She has spent decades working with top press, politicians, diplomats and think-tanks from across the globe. READ MORE
---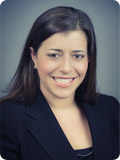 Our U.S. Partner, BUREN RESEARCH & COMMUNICATIONS                                                     
Buren R&C is a full-service strategic communications firm working with corporate, non-profit, and political clients. The company takes a comprehensive approach, offering expertise ranging from public opinion research and strategy to coaching and media training. Identifying strategy and messaging alone are a beginning, not an end. Buren R&C ensures that clients can both amplify proven messages across communication channels and that messengers are well trained and confident in their delivery.
President and CEO, Meagan Buren is an accomplished senior communications professional. Buren has worked to establish messaging strategies for Fortune 100 companies and is a highly skilled moderator in both traditional focus groups and groups with live-dial technology. She has personally message and media trained ambassadors, politicians, business and community leaders, and publicly shared research findings with thousands.
---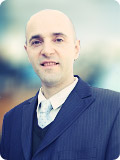 Alex Pevzner
Pevzner was the founding Director for The Israel Project's China Affairs department where he was responsible for establishing working relations with Chinese-speaking journalists and leaders. Previously, Pevzner spent nine years in Asia where he worked for more than five years as a staff reporter for Dow Jones Newswires' Taipei Bureau. He covered the economy, financial markets and China-Taiwan relations for Dow Jones and articles that appeared in the Wall Street Journal. Before that, he free lanced at the American Chamber of Commerce Taipei's monthly journal, Taiwan Business Topics. Pevzner also worked as a research assistant at the Shalem Center in Jerusalem where he helped Ambassador Michael Oren prepare his book on Israel's Six-Day War. Pevzner earned a bachelor's degree in international relations and East Asian studies from the Hebrew University of Jerusalem. He also studied modern Chinese at Tsinghua University in Beijing and classical Chinese at National Taiwan Normal University. He is fluent in Russian, Hebrew, English and Mandarin Chinese and is proficient in Japanese and Taiwanese.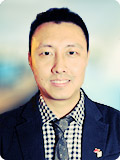 Leo Zhang
Leo Zhang served as The Israel Project's China Affairs Associate in Beijing. Prior to that position he was a senior reporter for more than five years at Beijing News, a leading Chinese daily newspaper, and freelancer for a number of Chinese and foreign publications such as Global Times and The Diplomat. He has a wealth of experience reporting on international relations and the Middle East, and has interviewed many public figures including Israeli President Shimon Peres. He has a wide network of relationships with Chinese experts and scholars, as well as extensive contacts with Chinese media. Zhang has an expertise in Chinese social media outreach in China. Zhang is the primary point for contact for Kam Global Strategies in China. Leo Zhang has a B.A. from Beijing International Studies University, and an M.A. in Mass Communications and International Relations from the Communication University of China.
---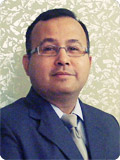 Arjun Hardas
Arjun Hardas has more than a decade of experience as a TV news producer and feature journalist in India. He has worked with leading English broadcast television channels in India for over 13 years, with hands-on experience with all aspects associated with 24×7 television news. Previously, Hardas was The Israel Project's Associate India Program Director based in New Delhi. Hardas has an insider's knowledge of the India media scene and its ties to Israel. He lived on a kibbutz in northern Israel, has interviewed numerous top Israeli politicians and military leaders and has successfully placed dozens of Israel related stories in the Indian print and electronic media in English, Hindi and Urdu. Hardas is fluent in English and Hindi. He will be Kam Global Strategies' primary point of contact in India.
Andrey Kozhinov
Andrey Kozhinov is a veteran journalist and political and foreign policy analyst who worked for more than six years as a military and security affairs correspondent and analyst for the Israeli Russian speaking TV channel. Prior to becoming a journalist, Kozhinov served as a Head of IDF Spokesperson Unit Russian Speaking desk, providing journalists with timely information about IDF activities. More recently as Director for The Israel Project's Russian Outreach Program, Kozhinov was responsible for establishing working relationships with the Russian-speaking media and opinion and policy makers in Russia and Israel providing information about Israel on issues including Israel-Russia ties; technological innovations and Israel's regional security challenges. Kozhinov earned his Bachelor's degree in Mass Communications and International Relations from the Hebrew University in Jerusalem and also received his Master of Art degree in Conflict Management, Research and Resolution from The Swiss Center for Conflict Management in the Hebrew University of Jerusalem. He is fluent in Russian, English and Hebrew.
---